Registration for Safety Town 2022 is open!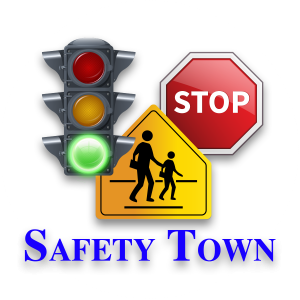 The Geneva Lake Women's Association and the Lake Geneva Jaycees are accepting applications for 2022 Lake Geneva Safety Town being held Tuesday, June 7th-Friday, June10th at Lake Geneva
Middle School.
Safety Town is open to all children entering 5k kindergarten in the fall. Schedule options are: Morning Session from 8:30 – 11:30am
Afternoon Session from 12:30 – 3:30pm
The cost of $35 per child covers expenses for all course materials, snacks, field trips and Safety Town t-shirt.
TOPICS:
Traffic and Bike Safety: drive our "cars" in Safety Town
Dog Safety
Be Safe around Poisons in the home
Field trip to the Fire Station
Be Safe on the Bus and on the Playground
Fire Safety and Safe Escape from the Smoke House
Water Safety
Stranger Awareness
Learn your address and Emergency Phone Number
FOR ONLINE REGISTRATION AND $35 PAYMENT PLEASE HERE TO REGISTER
APPLICATIONS ARE ALSO OPEN FOR INSTRUCTORS AND AIDES! PLEASE CLICK HERE
Students grade 6th – 12th are welcome to register. This is a great opportunity to earn volunteer hours
Please email questions to SafetyTown@glwa.net
Click here to download a copy of this Safety Town Announcement